Welcome to COGWA
in the Caribbean
This website provides resources for those living in or visiting the Caribbean.
Following the example of Jesus and the New Testament Church, our congregation worships on Saturday and observes the annual Holy Days which are recorded in Leviticus 23. It is by observing these days that we more fully appreciate God's plan of salvation for mankind and we prepare ourselves for service in the soon-coming Kingdom of God.
If you would like to know more about us, I invite you to review our Fundamental Beliefs.
Arnold J. Hampton, Regional Director
---
Welcome to the Church of God, a Worldwide Association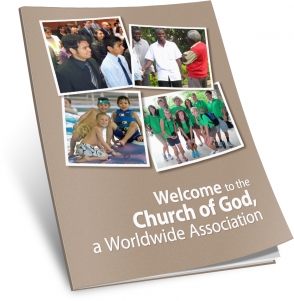 What is the Church of God, a Worldwide Association, like? What is its history? What is its mission? What are its beliefs and how are they demonstrated? How can you become a member?
View Web Booklet or Open Full Color PDF
Recent Messages
Ephesians 6 - Part 7 - Why Be Strong In The Lord?
Arnold Hampton – Nov 18, 2023

Go

Ephesians 6 - Part 6 - Be Strong In The Lord
Arnold Hampton – Nov 4, 2023

Go

Ephesians 6 - Part 5 - The Other Side
Arnold Hampton – Oct 28, 2023

Go

Day of Atonement - The Azazel Goat
Arnold Hampton – Sep 2, 2023

Go